T̶h̶e̶ ̶A̶u̶t̶h̶o̶r̶ The Artist
Joined

Sep 18, 2013
Messages

850
After having my heart torn out by cheating ex-fiancee the world became clearer to me. Old passions ignited and rusty gears turned as creative steam set forth a train of thought. I bought a cintiq Companion that came from Dreamworks animation and after raiding Wi-Fi from a taco bell I got the ball rolling.
This is going to be where I post progress in my artwork. not entirely sure where this lead, but im committed. Whether it ends up with me being committed or not is something to be seen.
Here is the first piece I made with my Cintiq Companion... how fitting it came from Dreamworks considering digital art is a dream of mine in the works. (I do wonder what this thing made there.)
Here's the practice piece. This looked nothing like when it did at Taco Bell.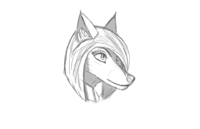 Here's it coloured.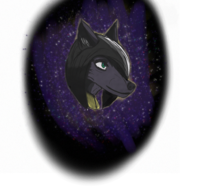 the last time I truly did digital art was five years ago. I was drawing nightly. I met my fiancee who was an artist and I think her doing it burnt me out. Or her harsh words made me give up.
its hard to believe I used to bring an intuos 2 to school everyday and a linux netbook with mypaint on it. I just wanted to create. Now here I am with a big purchase, and waiting on a bunch books and tools to arrive. Im getting into programming and art.. you can see where I want to go with this.
Yes.. Im a furry so expect a bit of anthro art and characters. I apologize if that bothers you.
any feedback or suggestions are welcomed. Any BOO you sucks will not be (not that I can see this community doing such a thing.)
Any tips and tricks from other artists will be cherished!
[doublepost=1500789031,1500783192][/doublepost]Talked to a friend. Had an inspiration itch. Knocked this out pretty quickly. I am not very good at art, but every little bit of practice helps. Especially with unfamiliar tools when my Krita book comes in things should get better.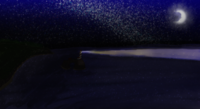 I need practice with lighting especially. Highlights are still foreign to me.