Joined

Jun 23, 2010
Messages

1,269
Website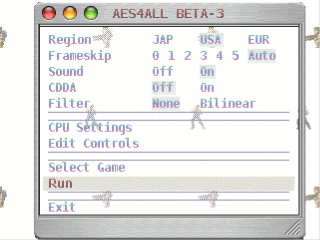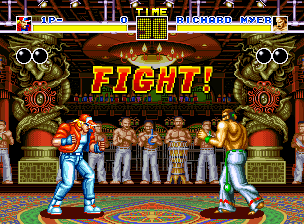 Here is Aes4All by Chui ported by Ayla for OD.
Using MMU for loading large rom files. Two cache levels: free RAM and SRAM.
AES and MVS systems supported.
Close to fullspeed emulation (frameskip0 with sound-fx).
Fast FAME Motorola 68000 core by Fox68k.
Fast FAZE Zilog Z80 core by Fox68k.
Custom PowerVR2 graphic core (fast tile caching).
Autoframeskip for real speed.
Joystick is emulated with analog and digital pad + A,B,X,Y and Start/R-Trigger.
Complete menu with L-Trigger: region selector, frameskip control, graphic filtering, hardware reset...
Crystalline sound without lag.
Both control players emulated.
SD-Card support.
Download :
LINK
Mirror :
LINK
News :
LIEN
Chui :
LIEN
Video : http://www.youtube.com/watch?feature=player_embedded&v=1OwUKUAh-F0