Joined

Aug 15, 2012
Messages

9,272
Age

50
Location
I create a new thread for this old
port
.
Cataclysm
is a Roguelike RPG. It's text based, and developpement has ceased for some time now.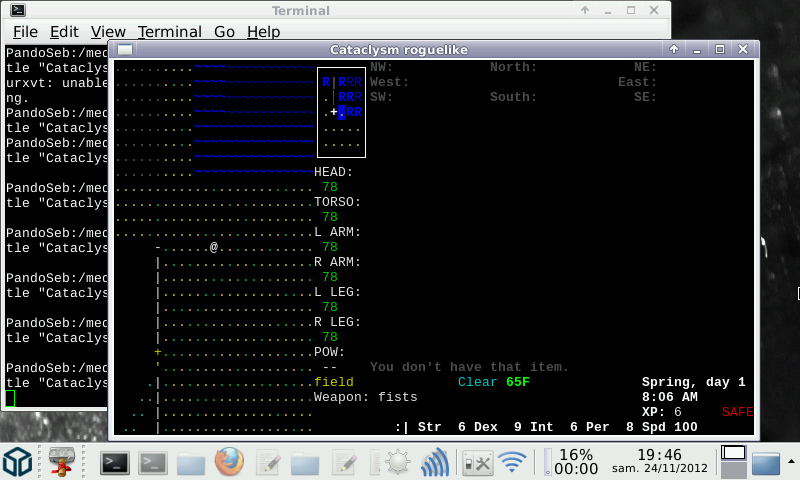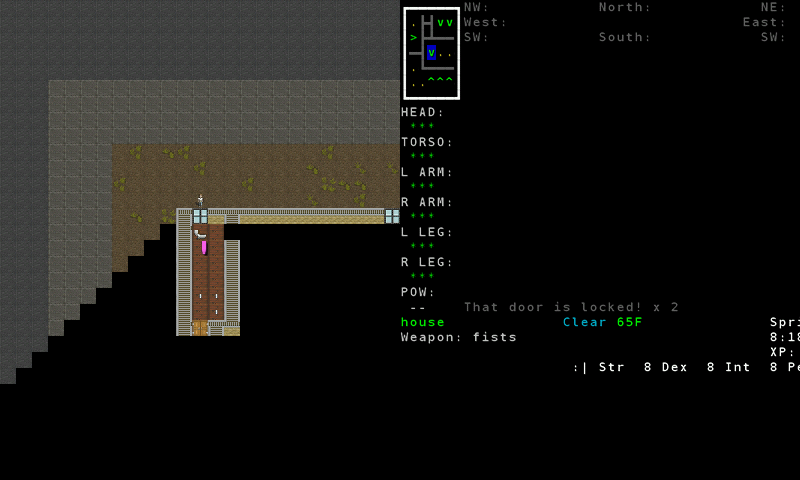 There is a Tiles mod, implement graphics tile rendering, now using GLES, but featuring an old and outdated engine.
 ​
So, your choices are:
To experience the original game, use "Cataclysm"
To have nice graphic if you don't like text GUI, but the oldest engine, use "Cataclysm Tiles"
History log
========
Build 06
----------
Removed Dark Days Ahead, it will have its own PND now.
Build 05
----------
Updated Dark Days Ahead mod with latest sources
DDA is now Fullscreen, using SDL (still character based)
Ported Tiles mod to GLES. It's faster now (engine is still outdated)
Build 04
----------
Build 03
-----------
Added Mod by TheDarklingWolf (sources from 27/12/2012).
Added back the orignal Cataclism from Whales
Moved the "options.txt" (for Whales & Wolf, Tiles don't have one) to save (from data).
All 3 versions share the same data & save folder
Build 02
----------
Added CataTiles, so there is graphics. But, it's OpenGL graphic with MesaGL, so it's slow.
Use Greymour mod as base, for text based or tile based Cataclysm.
The Tileset for the catatiles is the Rust v0.2 [here:http://whalesdev.com/forums/index.php?topic=1588.0]
Build 01
-----------
Initial release.
Use urxvt terminal to provide a terminal that as the exact right dimensions (80x25, or the games won't start).
Last edited by a moderator: