Joined

Apr 5, 2007
Messages

679
Age

52
Location
Website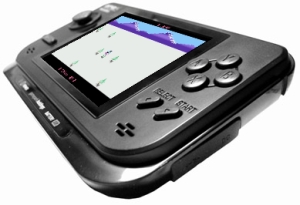 Stella is on of the best emulator of Atari 2600 game console,
running on many different systems, such as Linux, Solaris, Windows, MacOS/X, WinCE, OS/2, GP2X.
It has been written initially by Bradford Mott, see Stella site for details.
GP2X-2600 is a port on GP2X of my previous port to PSP.
My PSP version is based on the work of Aenea who was the first to port Stella to PSP,
and David Voswinkel who's now in charge of the PSP port in Stella team.
What's new in this version :
- Add MMU hack stuff
- Add option to display frame rate
- New speed limiter function (better accuracy)
- Improve volume handler
- Improve speed (now up to 70 fps at 200 Mhz)
- Linked with my patched version of SDL
- Bug fix in .zip feature
[cut]
How to use it ? Everything is in the README.txt file.
This should be the final version (only if major bugs are found).
Thanks to Stella team for this nice emulator, and to all GP2X-SDK
developpers.
You can download it here :
2600-v1.0.2-bin.zip
Enjoy,
Zx.[/cut]