There is a new version of
MAME4all
for the GP2x from
Franxis
available.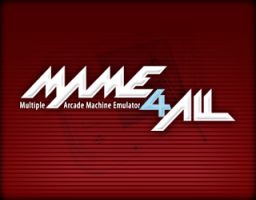 New in version 2.3:
Changes by
Franxis
:
- Improved controls: Defender, Stargate, Vindicators, Battle Zone, Sarge, Assault, TNK III, Ikari Warriors, Victory Road,
Guerrilla War, Bermuda Triangle, Heavy Barrel, Midnight Resistance, Robotron, Inferno, Splat!, Forgotten Worlds, Gondomania,
Mad Planets, Top Gunner, Tron, Kozmik Kroozr, Discs of Tron, Crater Raider, Zwackery, Search and Rescue, Ikari III,
Time Soldiers, Battle Field, Aztarac, Black Widow, Rescue Rider, Crazy Climber 2, Bandido, Sheriff, Smash T.V., Total Carnage,
Wild Western, Front Line, The Tin Star, Mars, Rescue, Minefield, Lost Tomb, Space Dungeon, The Return of Ishtar, Crazy Climber,
Cloak & Dagger, Fire Trap, Krull, Screw Loose, Karate Champ.
- Fixed crashes in Midway games using TMS34010 CPU (caused by unaligned memory accesses). Also the CPU frequencies
have been tweaked to gain speed.
- Added access to the profiler (L+MENU) and the FPS counter (R+SELECT).
Changes by
Slaanesh
:
- New romsets added: Momoko 120% (momoko), Fire Truck (firetrk), Fairyland Story (flstory), Fairyland Story (Japan) (flstoryj),
Kuri Kinton (World) (kurikint), Kuri Kinton (prototype) (kurikina), Play Girls (plgirls), Play Girls 2 (plgirls2), Cuby Bop (cubybop),
Tube-It (tubeit), Raimais (Japan) (raimais).
- Improved sound in Taito L-System drivers. This adds sounds to some games where it was previously missing (ie. Fighting Hawk).
- Sound improved in X-Men. Added K05439 sound CPU support.
Homepage and Download:
here.
Download:
Archive.
Sourcecode:
Archive.
Source:
http://www.talfi.net/gp32_franxis/