OpenAV ArtyFX 1.3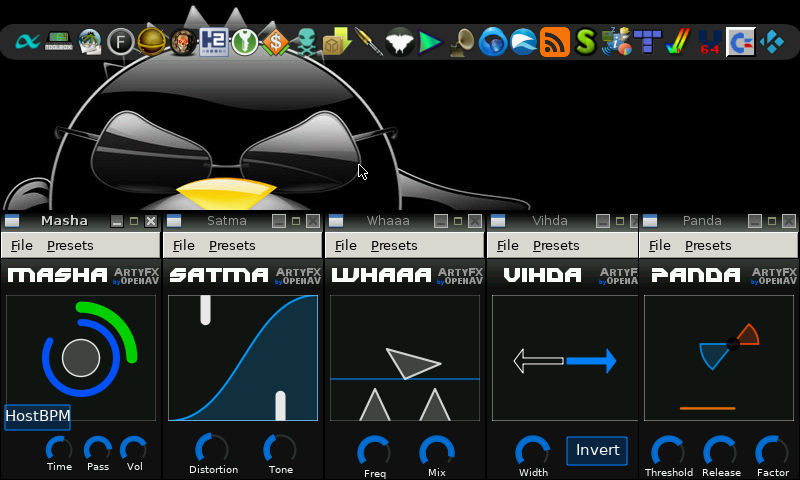 Arty FX is a plugin bundle of artistic "RT" effects. The aim of this plugin collection is to allow the designing of your sound just as you desired using a fast, effiecient workflow. New plugins are being developed and release all the time, so get in touch via email if you have an idea for a plugin.
Changelog
1.1.0.1
- Initial release, Needs QjackCtl.
- Using jalv.gtk as lv2 host
- Source included in src folder.
1.2.0.1
- This release adds Bitta, Panda and Vihda, as well as various improvements and bug-fixes.
1.3.0.1
- Latest beta release. Just before Linux Audio Conference (LAC) 2015.
- Two new plugins: Driva (Guitar Distortion)and Whaaa (Wah pedal).
1.3.0.2
- Updated libs, compatible with latest QjackCtl PND.
1.3.0.4
- Latest stable release. Updated libs and sources.
- Updated libs, compatible with JACK2 self-contained on QjackCtl PND.
Link to homepage:
http://openavproductions.com/artyfx/
Link to repo:
https://repo.openpandora.org/?page=detail&app=artyfx