OpenAV Fabla 1.2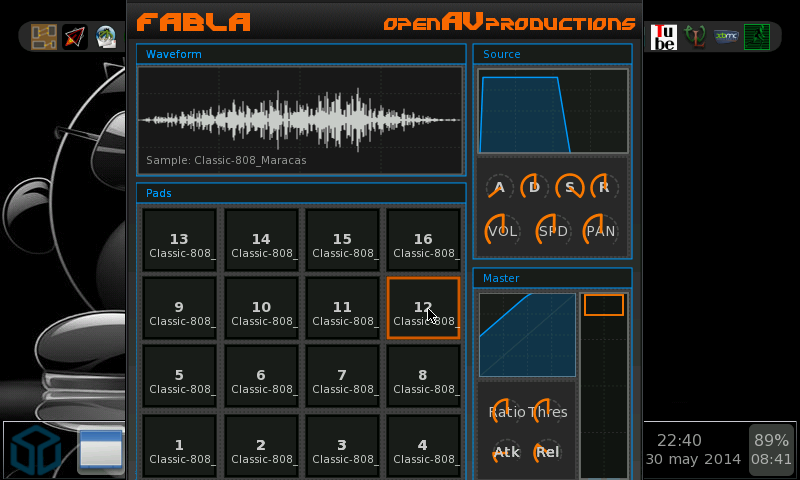 Fabla is an open-source LV2 drum sampler plugin instrument. It is ideal for loading up your favorite sampled sounds and bashing away on a MIDI controller. Or if it's crafty beat programming your after that's cool too! The ADSR envelope allows the shaping of hi-hats and kicks while the compressor beefs up the sound for those thumping kicks!
Changelog
1.2.0.1
- Initial release, Needs QjackCtl.
- Using jalv.gtk as lv2 host
- Source included in src folder.
1.2.0.2
- Updated libs, compatible with latest QjackCtl PND.
1.2.0.3
- Updated libs, compatible with JACK2 self-contained on QjackCtl PND.
Link to homepage:
http://www.openavproductions.com/
Link to repo:
https://repo.openpandora.org/?page=detail&app=fabla