Hardcore Member
Staff member
Joined

Jan 18, 2010
Messages

8,273
Age

42
Location
Hi,i wanted to build a Pandora Docking Station and here are the Results so far:
A Very Good Friend helped me to modify this:
http://www.ebay.de/itm/Netbook-Notebook-Docking-Station-weis-mit-DVD-Multi-Brenner-/271214857318?pt=DE_Computing_Notebook_Dockingstationen&hash=item3f25aa4c66
In Front: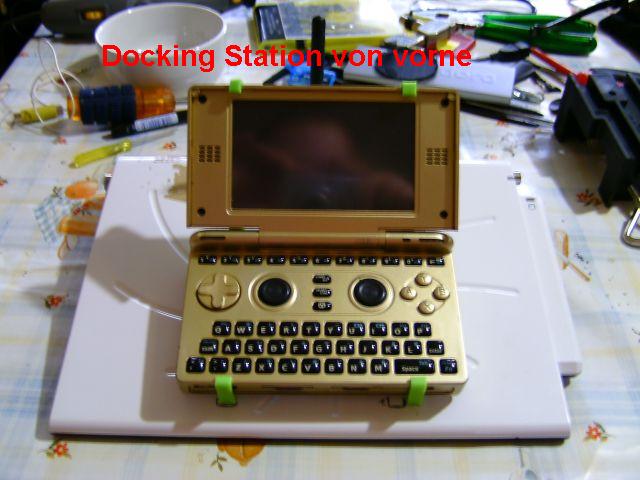 Right Side:
Translation:
DVB-T Stick builded in,
160GB Harddisk USB 2.0 what can also used on PCs for PNDs & Games
2 Free Active USB Ports for Sticks
Cable to the first Build in Hub
from the left Side: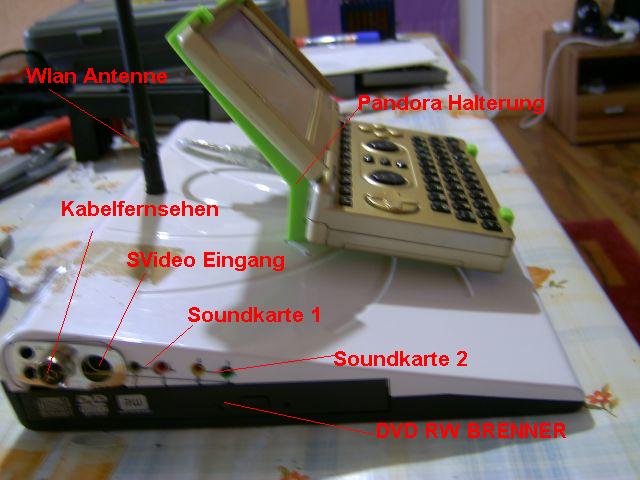 Translation:
Kabelfernsehen is a Cable TV USB Stick with SVHS(Svideo) input too
2 Build in USB Soundcards for connecting a Headset while Connected to a Receiver or Stereo System
DVD-RW Writer(maybe i build in a SLOT IN Writer next Time)
And green Pandora Holders for a optimal position.
Pandora will be Energy loaded over USB OTG Port.
Wlan Antenna from Wlan Stick(maybe i can screw a bigger Antenna in it
What is unfinished now?
These are on my Todo List in Future
-a thirt USB Hub is needed internal,
- the Retrode2 will be build on this to add 2 Joypad Ports
and then i be able to play Snes,Genesis,Gameboy,Gameboy Color,Gameboy Advance directly from Cartridges
- the Neo SMS 4 Backups Stick will be added to use Nintendo DS Cartridges
- the soon released TV Out Cable from ED(because the Cable is Female) will build in
- a nicer Colour(i think silver with a big Pandora Logo)
but thats in the Future
Have anyone Build so a Thing too?
Post your Results here too
Last edited by a moderator: