Joined

Aug 15, 2012
Messages

9,285
Age

50
Location
Here
is REICAST, a Dreamcast emulator.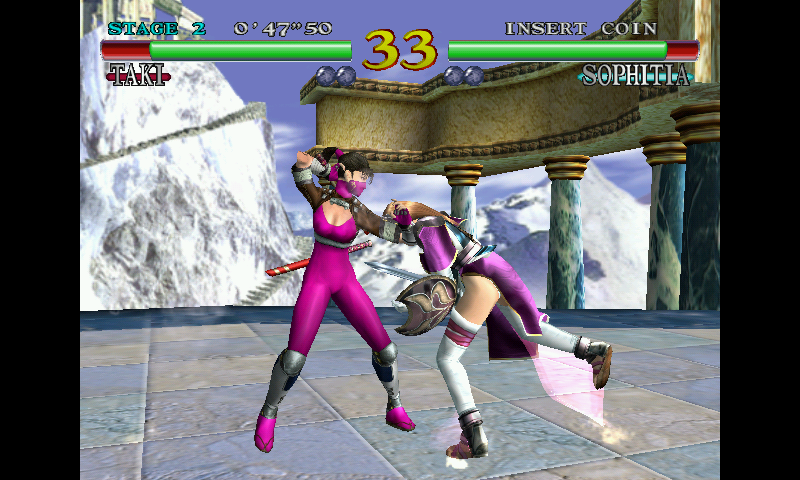 This version is for now Alpha version. So expect Crashes!
Also, there is no GUI for now, so I just used some simple zenity dialog to choose gdrom file image.
You will need BIOS file for this to start (2 files, dc_bios.bin, 2Mo and dc_flash.bin 128ko).
For the VMU, 2 blank VMU will be created at 1st start. Go to BIOS to format them (to launch BIOS, cancel the zenity file picker dialog).
A wiki is open here, please update with your results:
http://pandorawiki.org/Reicast_Compatibility_List
Sources can be found here:
https://github.com/reicast/reicast-emulator
In-game key:
Use "f" to switch frameskip off/1/2/3 (off by default)
Use "s" to switch sound (on by default)
Use "w" to swap dpad / left nub function
Use "a" to switch left nub accuracy from accurate / fast (accurate by default)
Use "c" to show/hide Performance info (default to hide).
Still no OSD for now
/!\
This Software put lots of pressure on the CPU and GPU.
You will have crash on high Overclock
GPU Driver is a sentivite mater here.
For Gigahertz model, use at least v4.03.002 version
For Rebirth model, use 4.03.002 or a 4.04
For CC, use 4.04 or 4.00
/!\
History log
=========
build 14
-----------
build 13
-----------
Updated sources
Improve "f" frameskip. Now it canbe Off or force to skip 1 to 4 frames
Added "w" to swap DPad and LeftNub function
Added "a" to switch the precision of the left nub. Default to Accurate.
Improved speed with Sound on. Almost same speed as with sound off.
build 12
-----------
build 11
-----------
In synch with official sources
build 10
-----------
In synch with official sources
Added back the frameskip "f" option (probably usefull only for CC / Rebirth model).
build 09
-----------
In synch with official sources
build 08
-----------
In synch with official r6 release
No microphone support for now
Remove "f" for frameskip as it was not efficient.
You still have "s", "n" and "c" with some OSD infos
build 07
-----------
Fixed Right Nub. "n" has an effect now.
build 06
-----------
Now with some OSD messages
Use "c" to have some perf counter on screen
Try to make the Left nub less sensitive
build 05
-----------
this build had broken left nub, grab build 06.
build 04
-----------
In synch with r6 release
Added a few opcode to dynarec, optimized by cal84maniac
Better Zenity menu, thanks to dgame
Right Nub can be configured on the flyUse "n" to silently switch mode
Mode are "none", "up/down->R/L", "left/right->L/R", "ABXY"
build 03
-----------
NVRam is now saved at exit
A few other minor things
build 02
-----------
improved zenity dialog
few small changes
build 01
----------
Initial build
Controls fully customized to the Pandora
Analog Controls works
Fullscreen & Sound
VMU enabled
For the curious, the diff of the current Pandora against git is there:
reicast_pandora.tgz
(there are a few useless changes that I should clean up... I'll do it at next update probably).
Last edited: