Joined

Jan 31, 2008
Messages

3,281
Age

49
Location
Website
Just a quick heads up to say that I've "finished" my SantaMania "game". I say finished, but I've not got enough time to include everything I wanted, including the OPTIONS screen (I have done the redefine keys code, but haven't tied it in to the game yet). Hopefully I'll get an hour tomorrow to finish it properly, but it's fully playable now.
It's only intended to be seen as an interactive Christmas card really, so was only ever going to be one level long. And by that I mean short. The game can be played through in under three minutes. It's also a lot easier that this time last week, I've tweaked down the collision detection to be much friendler (my son cursed it, constantly - it was easier to fix than hear him whinging).
Screenies have been seen before, but here's one again anyway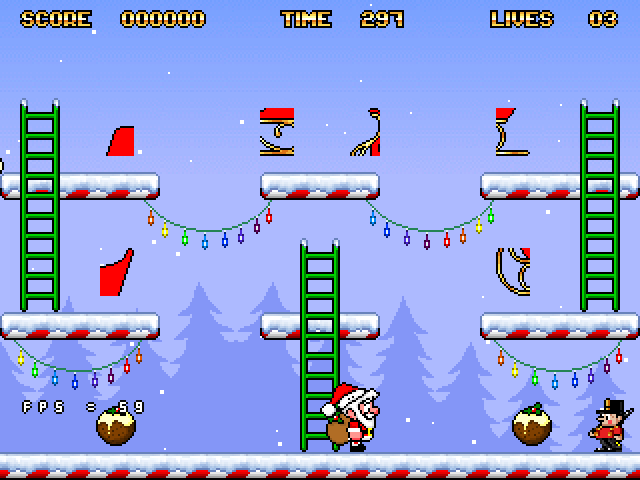 And the link -
http://www.iprice.re.../santaMania.rar
<2.5Mb and includes .EXE for pc AND GP2X.
Oops, forgot to say that I've only tried this on an F200. Shouldn't be any difference on F100 though.