EDIT: Sold to
@JohnSReid
.
Hello,
I'm selling a red Nintendo 3DS in perfect condition, complete in it's box, with the video out hardware modification Katsukity - usually sold around 400 euros (they're not available anymore to purchase) that allows to output the 3DS image and sound to a PC using an USB cable, which is awesome if you're a YouTuber / streamer or if you just want to play on a bigger screen!
Firmware version 4.4.0-10J, it's a Japanese version.
Also included are 2 Japanese 3DS games, in perfect condition in their boxes.
- Final Fantasy Theatrhythm.
- The Legend of Zelda a Link to the Past 2.
International shipping with a tracking number included.
Price:
199 euros for the whole package
.
PayPal only accepted.
I've previously sold a Pandora on these forums, here's the
thread
.
I've also sold 5 handhelds on this
thread
.
Here's a photo of the items - Bravely Default is NOT included (I've already sold it). Thanks!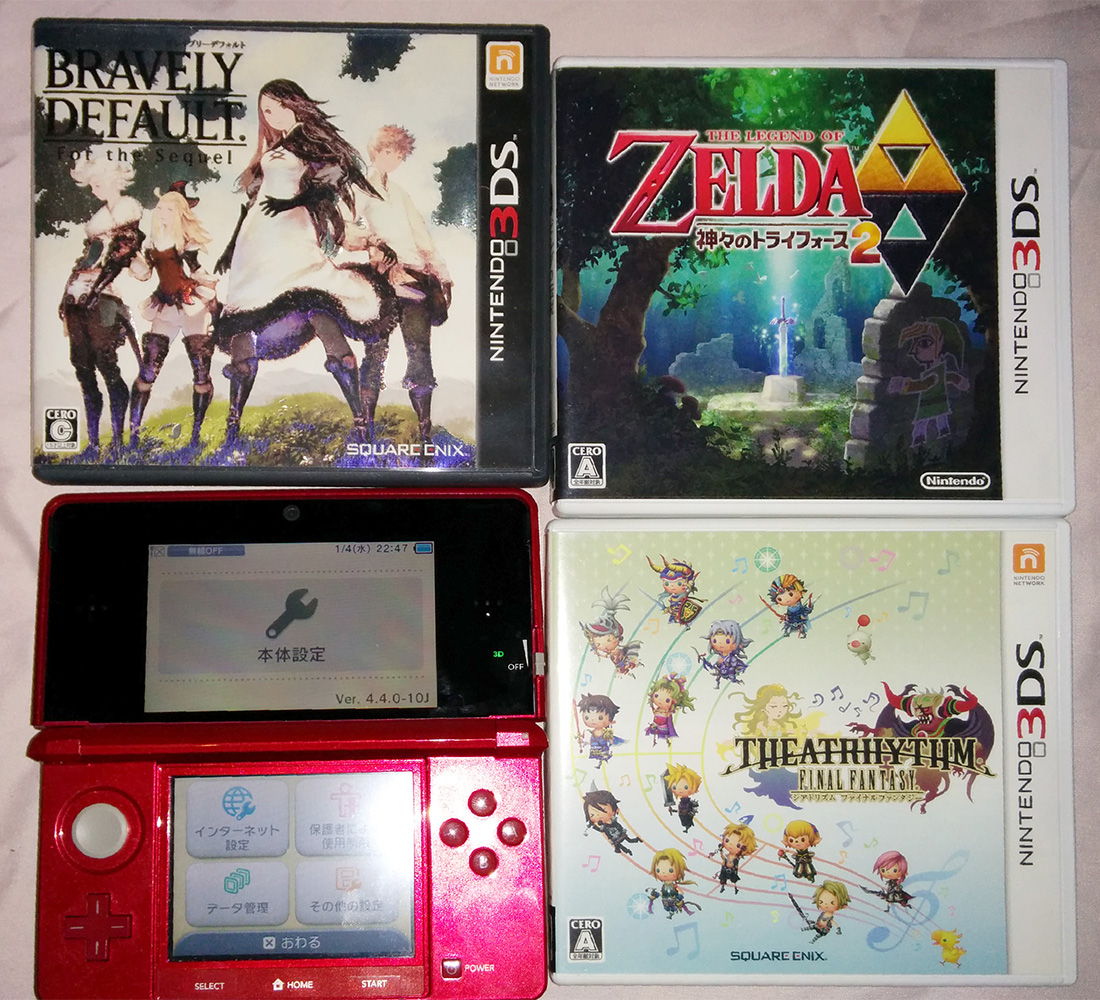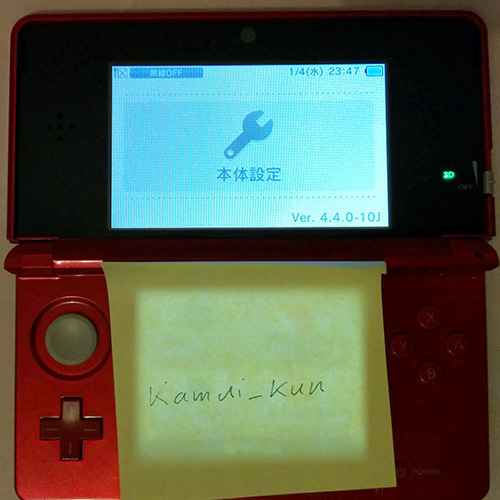 Last edited: