I thought it would be nice to make a list, one game per genre, of the games you wanna play the most on pandora. Look at my list and maybe you`ll discover some gems to hunt down before the pandora is released, post your own so I can do the same...
Let the sharing begin!
2D Shooter (ie metal slug etc) - Shock Troopers (Arcade)
Basically it`s an isometric smashTV like shooter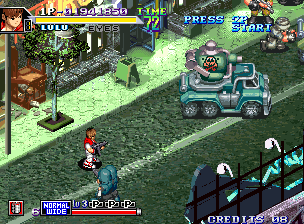 3D Space flight shooter - Tie Fighter (DOS)
http://www.mobygames.com/images/shots/orig...63917897-00.gif
Beat-em-up - Streets of Rage 3 (Mega Drive/Genesis)
I`ve played this to death but don`t really know any other good beat-em-ups ... any suggestions?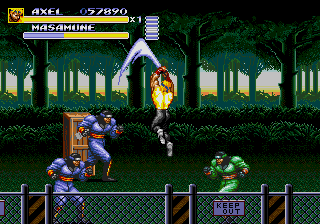 Driving - Gran Turismo 2 (PSX)
http://www.mobygames.com/images/i/19/48/182348.jpeg
Fighting - Street Fighter III Third Strike (Arcade)
If they get CPS3 working, otherwise maybe I`ll finally give KOF a go
http://www.mobygames.com/images/shots/orig...43966682-00.png
First Person Shooter - Quake 2
(Linux port)
I don`t wanna play arena deathmatch shooters without a mouse, but single player is ok ... any more suggestions?
http://www.club3d.nl/ThemaFiles/Quake2.jpg
Platforming - Umihara Kawase (SNES)
I don`t like traditional platformers much ... this is a puzzle platformer, like Bionic Commando without guns and Americans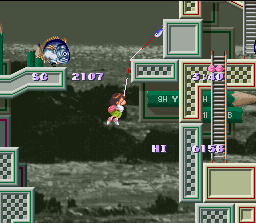 Point-and-click Adventure - Dark Seed (DOS)
Dark Adventure game based on art by Aliens surrealist HR Geiger, there`s also Dark Seed 2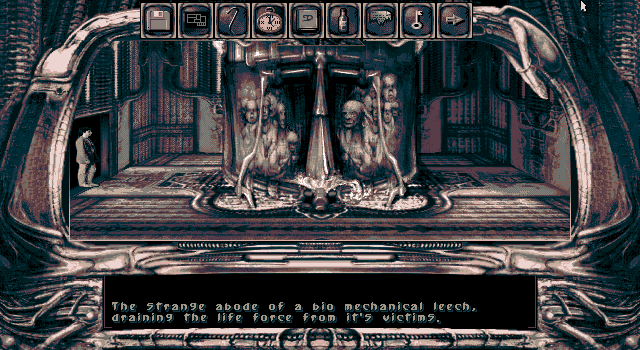 Puzzle - Super Puzzle Fighter 2 Turbo (Arcade)
http://www.mobygames.com/images/shots/orig...94107240-00.png
RPG - Secret of Mana (SNES)
I like hack and slash action RPG`s ... any suggestions? Can`t find many for pandora
http://www.mobygames.com/images/i/44/18/216918.jpeg
Rythym - uh ... Frets on Fire? (Linux)
http://blogs.techrepublic.com.com/gadgets/...es/fof_rock.jpg
Shoot-em-up - Zed Blade (Arcade)
Wins my
shmup
award becase it`s horizontal like the pandora`s screen, and has the best techno music of any shmup ever
Turn-based strategy - Master of Orion (DOS)
I never played it back in the day, but recently got into modern games in the genre so I wanna check it out
http://www.mobygames.com/images/shots/orig...34575943-00.gif
Genre defying game - Xmoto (Linux)
It`s a platforming puzzle motorbike game ... it`s fun as hell and addicting as crack. Go play it.
Show me yours!
Last edited by a moderator: