Joined

Aug 15, 2012
Messages

9,295
Age

50
Location
Here
is a fresh build of VCMI, the opensource engine to play Heroes of Might & Magic III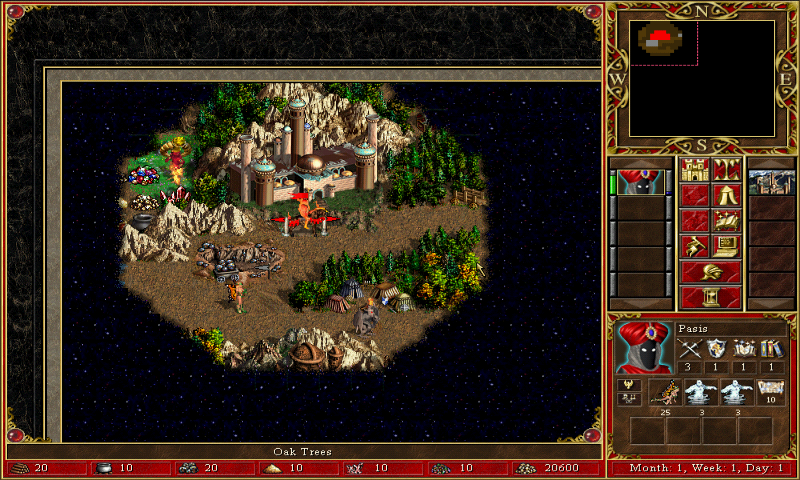 You will need the game data to play this PND. On first launch (and as long as data are not present), you can launch a crappy wizard dialog (made of Zenity) to extract the data. Data can be extracted automaticaly from the Windows GoG install, a copy of the 2 CD content (iso image have to be extracted), or the folder of an already installed windows copy. The wizard use vcmibuilder to do all the work (so you'll have a terminal windows open to follow what's going on).
The version use SDL2 (and
gl4es
), and screen is automaticaly downscaled to 800x480 thanks to SDL2.
The PND first launch vcmilauncher, a Qt app that let you download mod and launch the actual VCMI. The launcher as been resized so it more or less fit the Pandora screen. You will eed network on 1st launch, as some require vcmi package needs to be downloaded.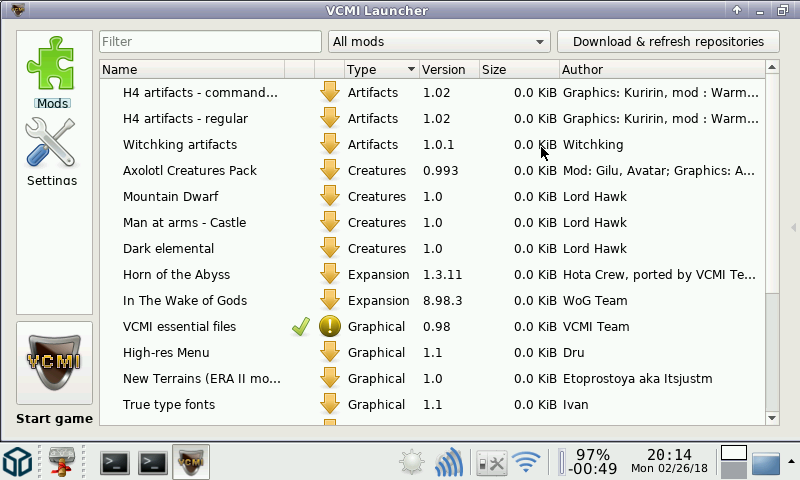 History log
=========
Build 07
-----------
New repackaged, everything seems to works now
Build 06
-----------
Using latest github source
Tweaked to use 16bits framebuffer and Texture Streaming
New SDL2 with notaz's NEON blit from SDL1.2
Build 05
-----------
Rebuilt SDL2_mixer: MP3 music now work
Tweaked a bit SDL2, should be a bit faster (nothing spectacular)
Build 04
-----------
Re-repackaged: vcmiserver should work now
Build 03
-----------
Repacked: extraction of data should work now
Build 02
-----------
Repacked: campaign mode should work now
Build 01
-----------
Initial build
Resize vcmilauncher so it (mostly) fit Pandora size
Modified vcmi so it use 800x480 Desktop fullscreen
Last edited: