Joined

Oct 18, 2009
Messages

1,690
James Damore (evolutionary biologists phd student from Havard) wrote a nice essay about sexual dimorphism, which got him fired from google:
Differences in distributions of traits between men and women (and not "socially constructed oppression") may in part explain why we don't have 50% representation of women in tech and leadership.
https://firedfortruth.com/
A well researched article about gender imbalance can be found on Slate Star Codex. TL DR: It is very likely that women as a group have more members who care about persons / living things and men as a group have more members who prefer things / concepts. There is a strong correlation between prenatal testosterone and interested in things. Women with a high prenatal testosterone production due to a genetic mutation (CAH), are more likely to be interested in things.
In their own study, they compare 125 such women and find a Things-People effect size of -0.75 – that is, the difference between CAH women and unaffected women is more than half the difference between men and unaffected women. They write:
The results support the hypothesis that sex differences in occupational interests are due, in part, to prenatal androgen influences on differential orientation to objects versus people. Compared to unaffected females, females with CAH reported more interest in occupations related to Things versus People, and relative positioning on this interest dimension was substantially related to amount of prenatal androgen exposure.
Jobs which are prefered by more women than men are btw. not always paid worse.
Whenever I ask this question, I get something like "engineering and computer science are two of the highest-paying, highest-status jobs, so of course men would try to keep women out of them, in order to maintain their supremacy". But I notice that doctors and lawyers are also pretty high-paying, high-status jobs, and that nothing of the sort happened there. And that when people aren't using engineering/programming's high status to justify their beliefs about gender stereotypes in it, they're ruthlessly making fun of engineers and programmers, whether it's watching Big Bang Theory or reading Dilbert or just going on about "pocket protectors".
Meanwhile, men make up only 10% of nurses, only 20% of new veterinarians, only 25% of new psychologists, about 25% of new paediatricians, about 26% of forensic scientists, about 28% of medical managers, and 42% of new biologists.
Note that many of these imbalances are even more lopsided than the imbalance favoring men in technology, and that many of these jobs earn much more than the average programmer. For example, the average computer programmer only makes about $80,000; the average veterinarian makes about $88,000, and the average pediatrician makes a whopping $170,000.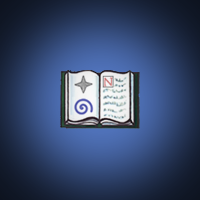 I. An article by Adam Grant called Differences Between Men And Women Are Vastly Exaggerated is going viral, thanks in part to a share by Facebook exec Sheryl Sandberg. It's a response to an e…
Noticing that there is not a 50% male / female ratio and claiming "this is because of invisible sexism" is sexism of the gaps. It is like the "god of the gaps". If you get sick, it is because god made you sick, because you have broken his laws. You come to wrong, harmful conclussions, because you used superstition or conspiracy theories instead of science.
Or if you want a more modern, even worse example. "The economy is failing and we don't why. It must be because of the jews of the gaps". This lead to 6 million dead jews, a world war and a terrible regime. And it is quite frightening that woke academia will publish a chaper of "Mein Kampf" if you switch "jews" to "straight, white males" and the "arian race" to "women of color".
"Feminist Mein Kampf" or "FMK"

Title: Our Struggle is My Struggle: Solidarity Feminism as an Intersectional Reply to Neoliberal and Choice Feminism

Status: Accepted

Purpose: To see if we could find "theory" to make anything grievance-related (in this case, part of Chapter 12 of Volume 1 of Mein Kampf with fashionable buzzwords switched in) acceptable to journals if we mixed and matched fashionable arguments.
This essay, although hopefully accessible to everyone, is the most thorough breakdown of the study and written for those who are already somewhat familiar with the problems of ideologically-motivated scholarship,…View Post
areomagazine.com
Last edited: