Joined

Jan 12, 2006
Messages

1,119
Location
Website
Onto GP2x project 2 now. In this project, taking a working GP2x-F200 with broken d-pad and rehousing it into a small 1 litre tupperware box and making it into a nicer case. Going to incorporate large d-pad, larger buttons, spaced better too; Li-ion cells, keep things quite slim too, and of course, a nice paint job.
Calling project "BacPac the sequel" until think of a better name for it. (ideas?)
This was the GP2x-F200, complete with broken d-pad section (hence why Dave18 on the GP2x forum generously donated it to me).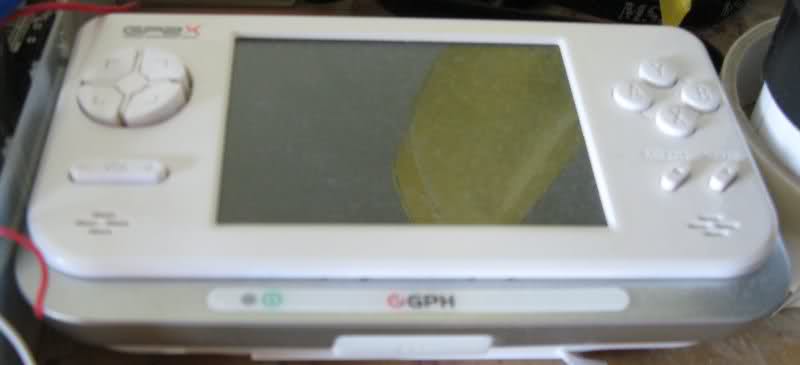 Working on the case for this project - this was an earlier pic, since then have done the shoulder buttons; have some more to make yet.
System will end up with any luck at around 20-24mm thick.
Wired up the GP2x to five Nintendo DS replacement batteries, 3.7v each, 1800ma each (one is 2000ma, what I had lying around), to technically, 3.7v at 9amps.
Testing to see how long they last for, as I don't know how good quality the cells are (Chinese ones), and the cells are quite small.
Just got it working in a plastic box from a food container I washed up recently (they make great containers for electronic parts as you do a project) and just wired it up to see how long the system works for. So far, it's been working solidly for 2 hours 15 mins; keeping it going until the batteries drain. I have space in the portable for more of these if I like; one or two more at a push, or if I make the portable another 8mm thick, up to double the amount used - so the system could be capable of running at 3.7v at about 22amps quite easily - that would be a lot of battery life!
Will update when know how long the 5 cells last for.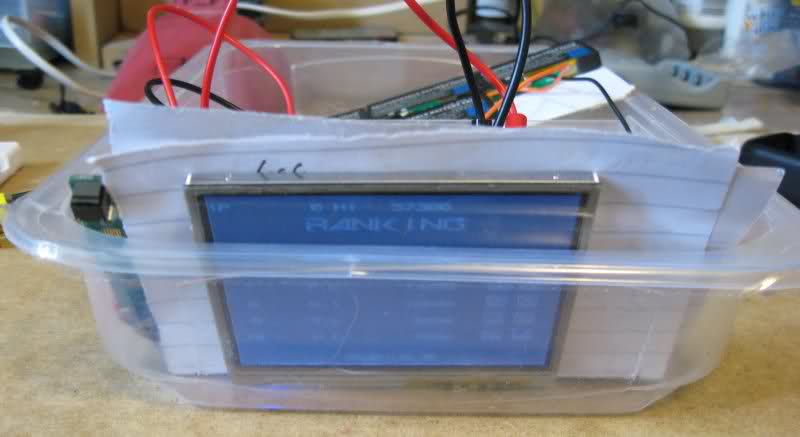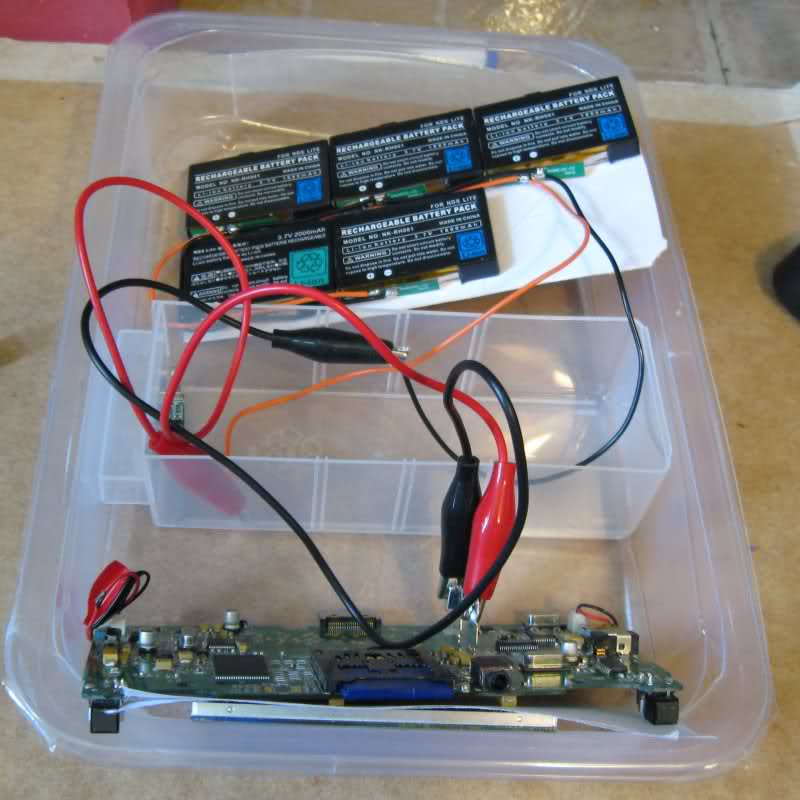 Update - answer is 5 x Nintendo DS 3.7v 1.8 amp (one was 2amp)batteries in parallel lasts for 3 hours 40 minutes.
If I therefore add 6 more cells, at 2amp each, that would mean: 3 hrs 40 mins from 9.2amps = 41.8mA per minute; so a rate of 2.5amps per hour the GP2x uses. Adding an extra 6 cells at 2amps each = a total of 21.2amps = 507 minutes = 8 hours 30 mins. That's pretty great! Given these batteries can be bought off ebay for about £3.30 each (cheapest), that's about £20, which isn't too bad.