Joined

Dec 28, 2006
Messages

3,030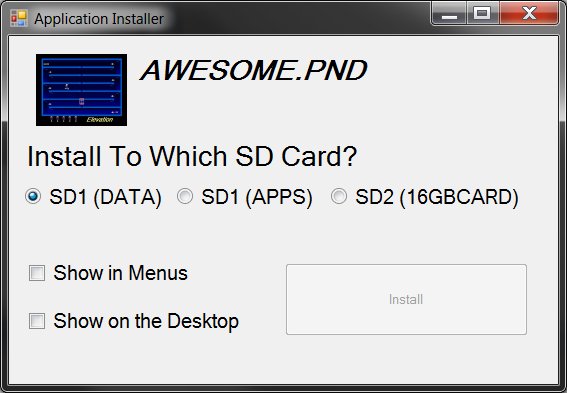 Ignore the Windows 7 window decorations. The idea of this app is simple. The idea is that it would be installed on the NAND and associated with PND files. This would have two benefits. The first being that any time you clicked on a link in firefox, you'd be presented with this window as opposed to firefoxes built in 'virtually-impossible-to-navigate-on-the-pandora's-screen' download screen.
Secondly it would mean if new users had downloaded PNDs and were trying to run the PND from a file browser, they would see this screen.
Once the user selects the card they want to install to, the two checkboxes determine which directory the file is saved to. With none checked, the 'install' button is disabled. with both checked, the PND is put in 'apps'. The other possibilities should be fairly self explanatory!