DISTRHO-Nekobi 1.0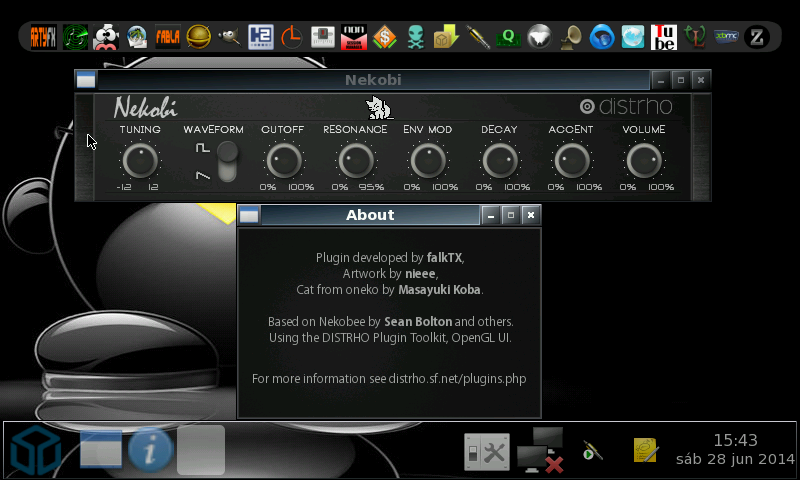 Simple single-oscillator synth based on the Roland TB-303.
This is a DPF'ied build of [nekobee](
https://github.com/gordonjcp/nekobee
), allowing LV2 and VST builds of the plugin,
plus a nicer UI with a simple cat animation.
Changelog
0.1.0.1
- Initial release. Needs QjackCtl.
- Using glshim and DISTHRO Plugin Framework.
- Needed to adjust knobs to show in correct place.
- Source included in src folder.
0.1.0.2
- Compiled with Mesa libGL, slow but interface is okay.
- Updated previews.
0.1.0.3
- Updated libs, compatible with latest QjackCtl PND.
1.0.0.0
- Compiled latest upstream git code with latest gl4es wrapper from Codeblocks PND. Now the cat is faster than ever!!
- Updated sources and libs.
Link to homepage:
https://github.com/DISTRHO/Nekobi/
Link to repo:
https://repo.openpandora.org/?page=detail&app=nekobi