King Of Fighters on Pandora (Fan-Remake).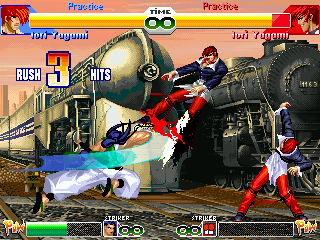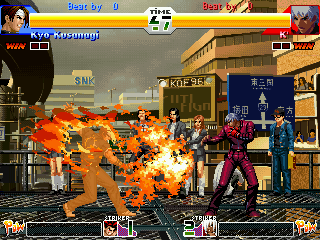 Just a quick Pandora port of a great fan remake of the KOF Flames of Courage from
sites.google.com/site/egstudiogamesen/kof-flames-of-courage-v5
It runs really well, uses correct button mapping, and looks awesome. Start button (or enter) to select in menus, Select is used to go back in menus, Q is to quit.
This uses the bennu game engine (ported to Pandora by stuckie).
Download here:
dl.openhandhelds.org