Joined

Nov 7, 2007
Messages

204
Location
Website
With the pandora being so close, i had a question about video capturing.
I am wanting to capture my Vjing (video mixing) that i do in clubs and broadcast it over the internet. I have the following adapter to capture the video and audio stream, then use the adobe live media encoder 3 to broadcast to ustream: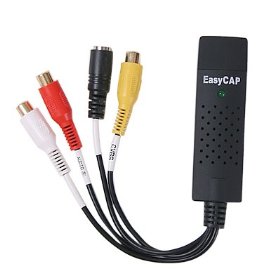 To save me having to cart my laptop around all the time, i was hoping i could use this on the pandora. I understand flash is currently not available through the pandora. I am also very new to linux and also am a beginer when it comes to video streaming.
I did alot of research and found
this thread
on a linux driver for this device. Has anyone else used or sucessfully got the easycap usb device running? I'm sure it would be handy for people who was also thinking of using the pandora for survailance purpouses.
As for connecting to ustream on the pandora, i also did some research and found
this thread
on the ubuntu forums
Your knowlege / help would be much appreciated
Edit: Typo / spelling
Maddis