Joined

Nov 20, 2010
Messages

181
Hey. Most of you may not know me, but I'm SolarLune, an independent game developer. I just wanted to pop up and say that I've been working on an independent game of my own called GridSpace. It's made with the Blender Game Engine, it's going to be for Windows and hopefully Linux and Mac OS X. It is going to be a game like Geometry Wars (an abstract top-down shooter), but will take place in a larger world, with more things to interact with and places to explore. Here are some screenshots showing my progress so far.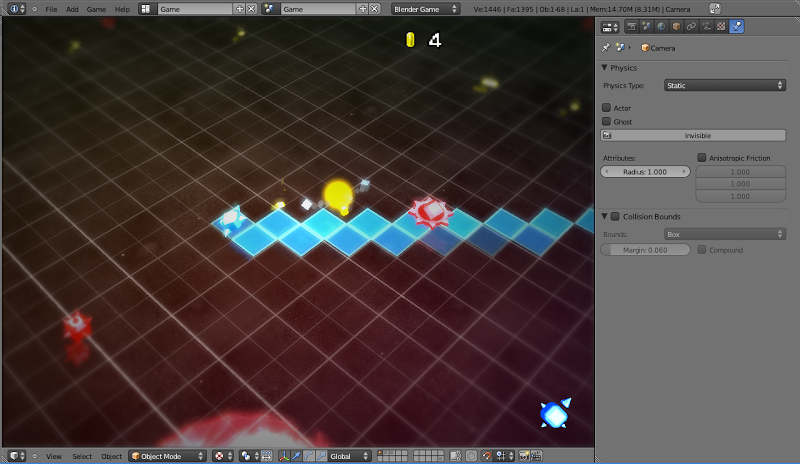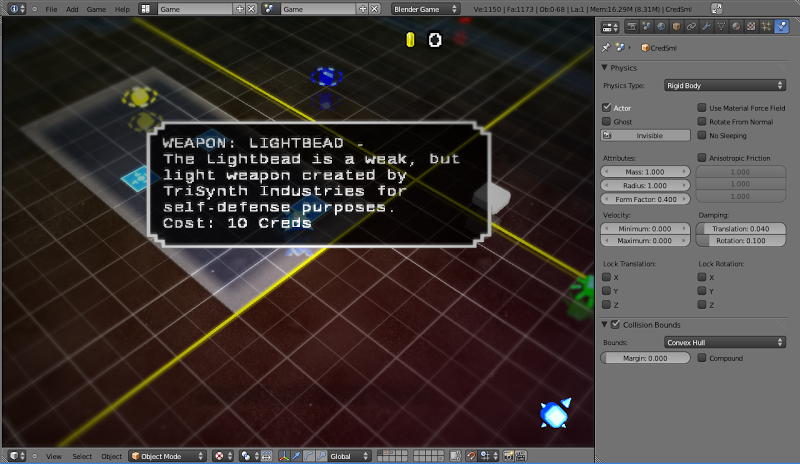 Check out my homepage at
SolarLune Games
to see more progress on it, along with a gameplay video.