Joined

Mar 29, 2015
Messages

365
...and set your house on fire. There's been enough cases of cheap chargers and cables catching fire due to not being capable of properly handling so much Amperage.
Simply don't use cheap chargers, nor cheap or inadequate cables.
I use this on work: AUKEY Quick Charge 3.0 43,5W with 3 USB ports and thick cable: it has 1 Quick Charge 3.0 (3,6 V - 6,5 V 3 A, 6,5 V - 9 V 2 A, 9 V - 12 V 1,5 A) and 2 USB ports capable of 2.4A each. I can charge my QC phone and 2 other devices. I will can charge Pyra on it.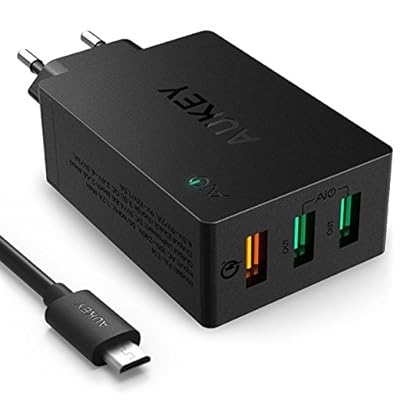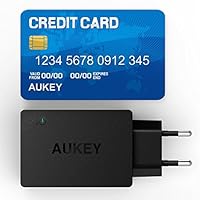 No problem (I have been using it since like a year). Of course, don't use high watt devices with weak or low quality cables.
Even you can buy spare high load cables from this brand.
[doublepost=1500022925,1500019430][/doublepost]
Its possible that future phones will need 12V to charge to reduce the current through the cable.
We are in future yet
Actually we have Quick Charge phones and chargers where they can use differents voltages up to 20V (from only 3.2V to 20V, although max voltage on mine is 12 V and I haven't seen one with 20V) negotiating beeywen them ( if phone and charge support it). This is contrary to old standard USB fixed at 5V.
New USB-C also support differents voltages.
As you I wouldn't fit my home outlets with fixed USB slots, because you are right: norms in TIC changes. In a years we would use mostly USB-C cables, so old big USB connectors will be out of date.
[